How to Uninstall/Remove the R4 Integration from Flynotes
Step 1: Access to C:\Program Files (x86)\Flynotes R4 Service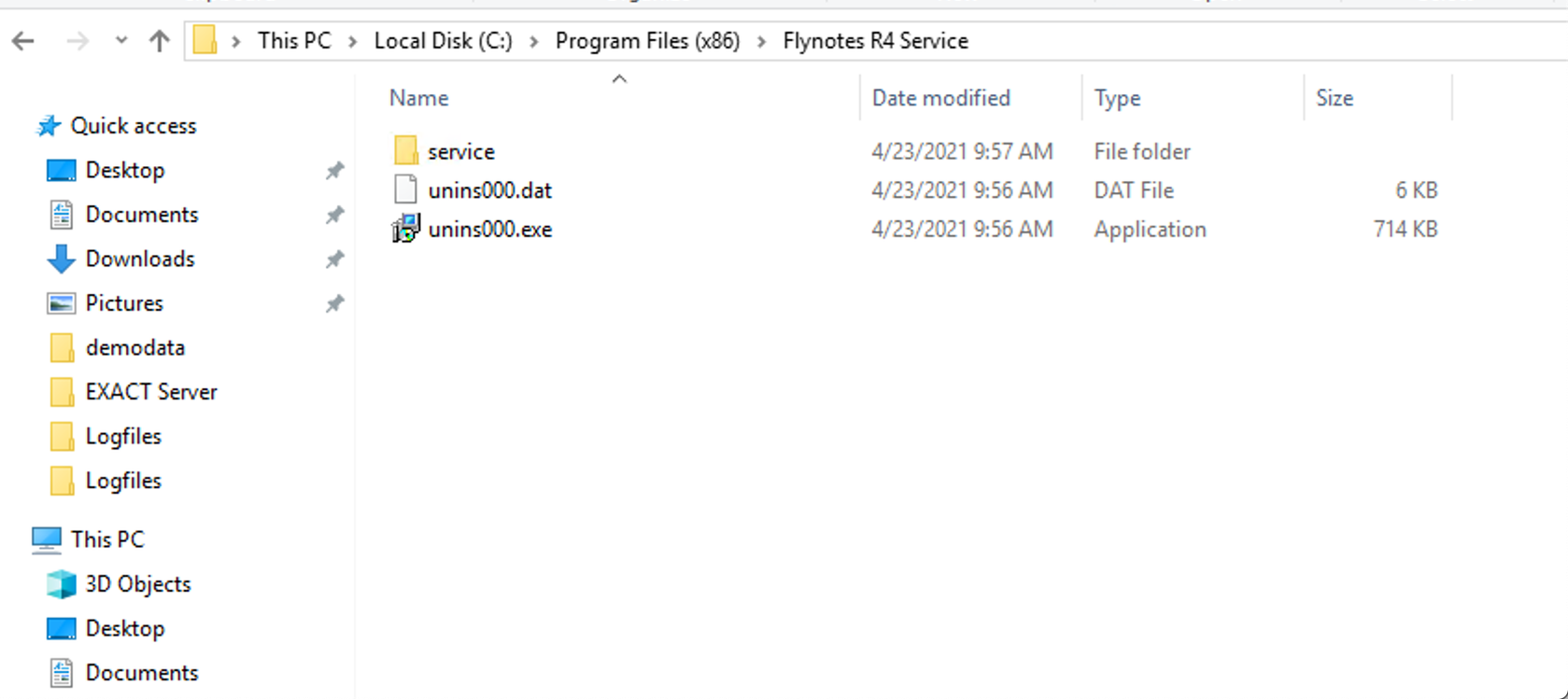 Step 2: Run unins000.exe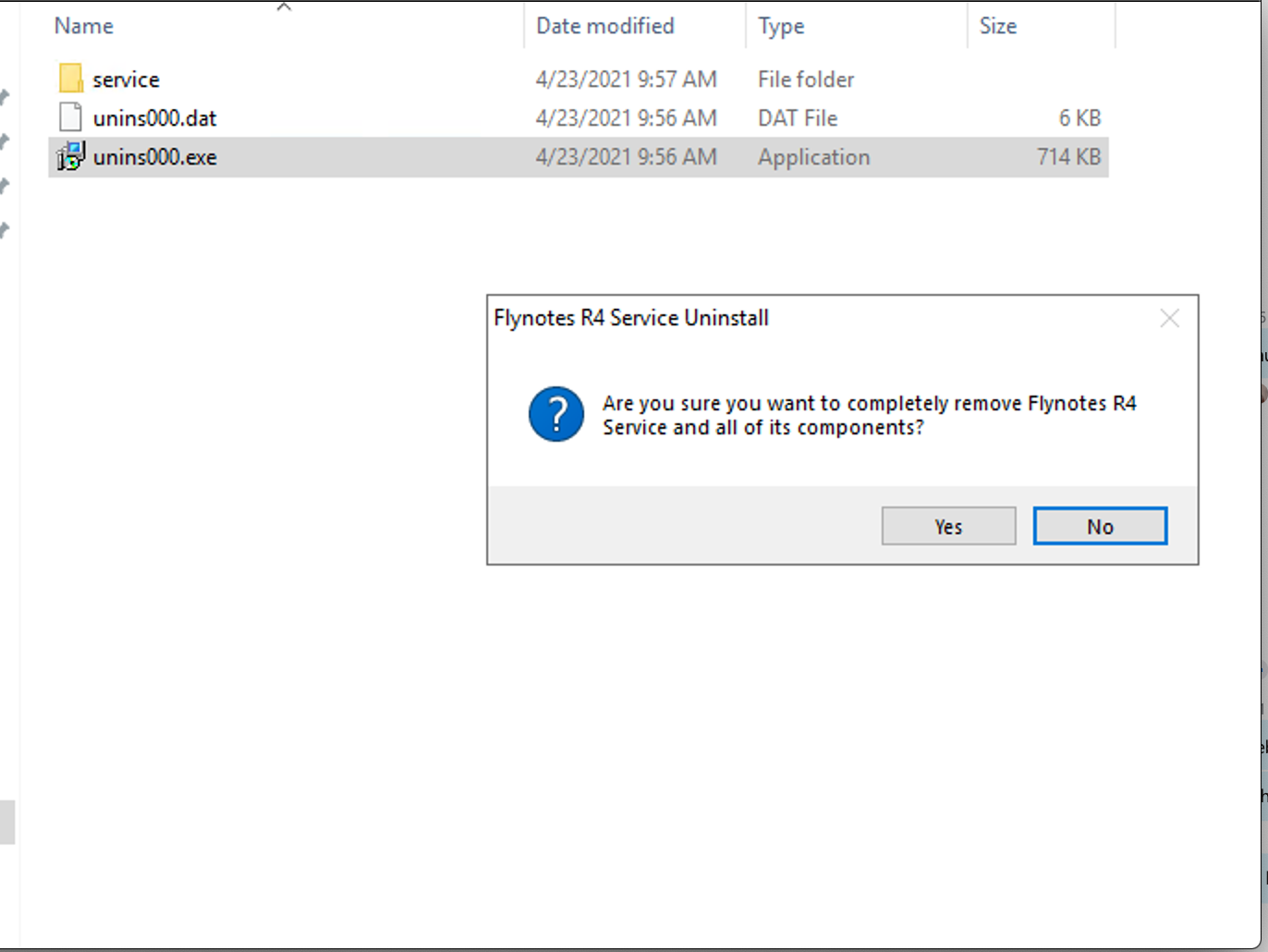 Step 3: Click yes to confirm uninstall
Related Articles

Can Flynotes see the content of my Consent Forms?

The consent forms created on Flynotes can only be seen and are available to you on your Practice's accounts. Flynotes cannot see the content of your consent forms as that would be a breach of security. However, what we can see are: When a user is ...

Adding Procedures: How to Request for a new one to be added and the information we need.

Should you find that Flynotes is missing Procedures that you commonly use, you can easily request for them to be added. Once you have provided the information needed, the request will then be reviewed by our clinical team and they will be the ones ...

Minimum System Requirements

To access and use Flynotes optimally, please use a desktop computer such as a PC or MAC. We currently support: Windows 7 PCs and above (Browsers: Chrome 86, Edge 86 and Firefox 82) Macs with OSX Sierra 10.13 and above (Browsers: Chrome 86, Firefox ...

How We Protect Data

GDPR COMPLIANCE STATEMENT Flynotes and MyFTC (Acea Health Ltd) treats your privacy and confidentiality with the highest importance. The following outlines the key areas of compliance of MyFTC with GDPR to ensure legitimate use of patient data, for ...